Focus Canton Fair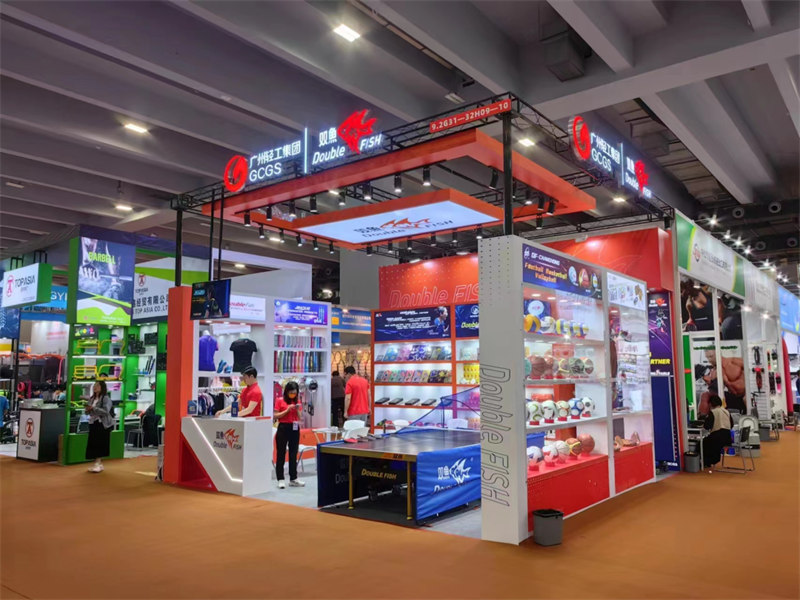 The third phase of the 133rd Canton Fair opened at the China Import and Export Fair Complex on Pazhou Island!

The first show of the third phase of new product launch will continue to demonstrate the demeanor of "Made in China" that is committed to innovation and helping to improve the quality of life, allowing global merchants to feel the resonance of China's technological innovation and brand ingenuity, and helping Canton Fair exhibitors to expand the global market.
Double Fish Sports·Main Exhibition Area
The main exhibition area of Double Fish Sports is full of people. Many tourists, dealers and foreign friends come to visit and experience Double Fish products.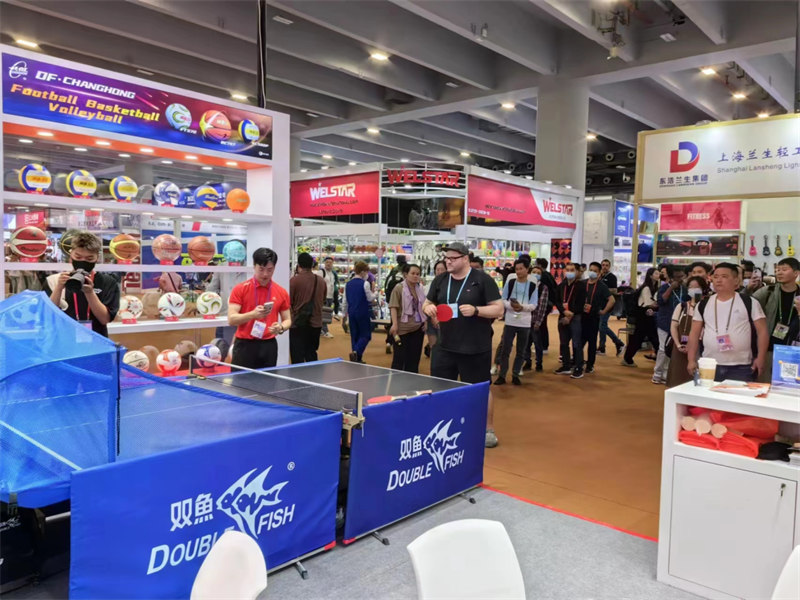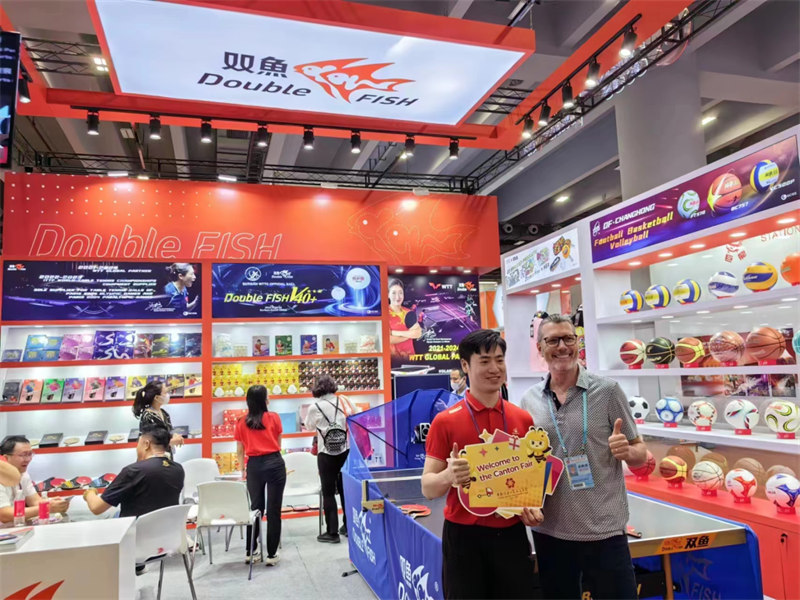 Among the exhibits this time, there is also the latest generation of Double Fish ball machine: Double Fish Super 8th generation ball machine. It can not only play rotating balls with various arcs, but also realizes the seamless connection between the mobile APP and the AL table tennis server; it has 48 different difficulty training modes, and can also customize exclusive training modes to meet different training needs.
In this Canton Fair, Double Fish Sports exhibited Double Fish table tennis sports equipment series, Double Fish · Canary badminton series, Double Fish · Changhong football volleyball series, DoubleFish sportswear series and other group sports equipment.
Double Fish Canary King Badminton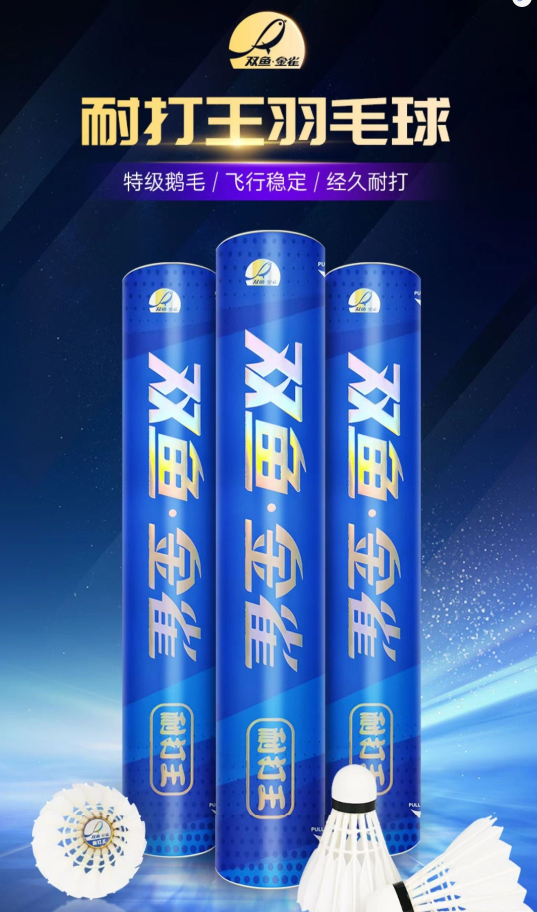 Select premium goose feathers, thick feathers and delicate feathers to make the ball fly more stable. The composite and durable ball head has good hitting elasticity and is not easy to crack during use.
Double Fish Changhong Volleyball SP50001-PU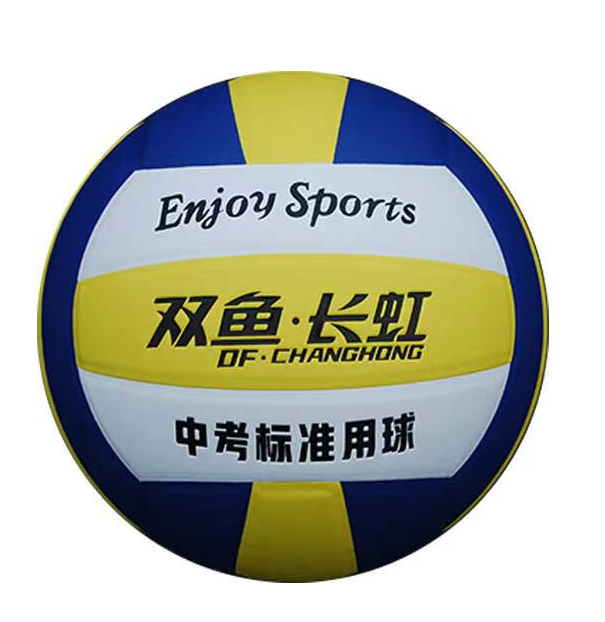 The PU microfiber leather material provides a more prominent feel; the pure rubber middle tire ensures the airtightness of the bladder; 2500 meters of high-performance nylon yarn wrapping effectively prolongs the service life.
Double Fish Spreading Wings Phoenix Cover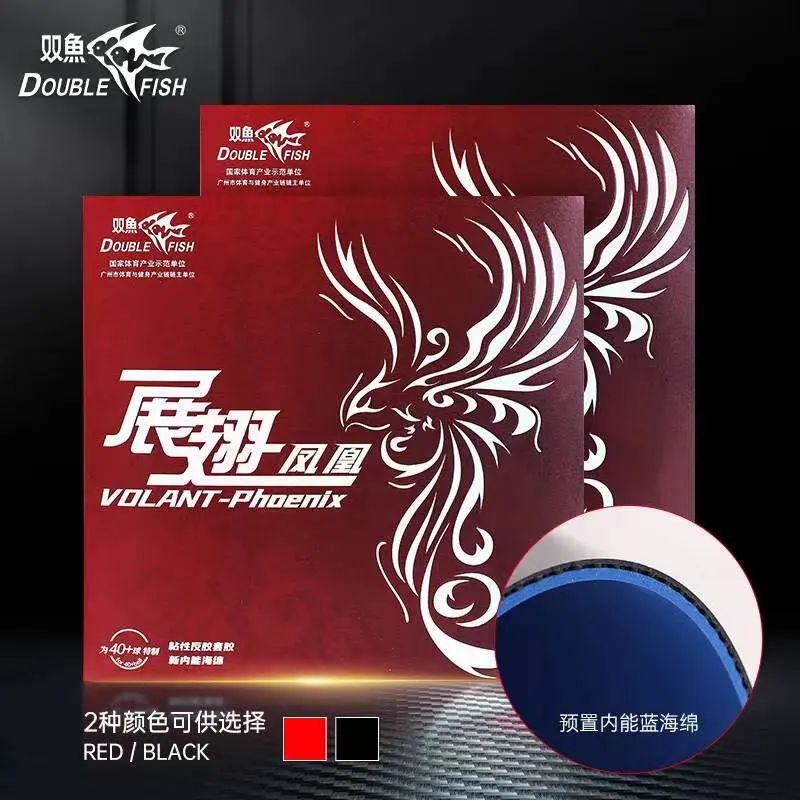 NEW-RELEASE PRO new internal energy technology, high viscosity, strong sole, good explosive power, and good hand feeling. Optimized for 40+ new material balls, and enhanced fault tolerance.
2.Double Fish Sports Sub-Exhibition Area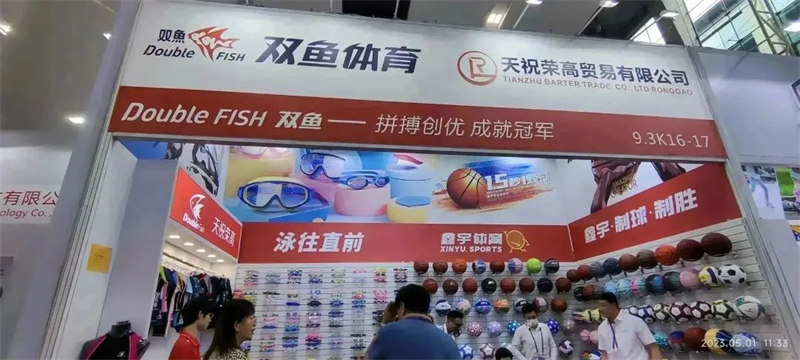 The sub-exhibition area exhibited Double Fish swimsuits, swimming goggles and various ball products.

Having a rich range of sports products is a proof that Double Fish Sports will continue to contribute to China's sports cause and the development of national fitness.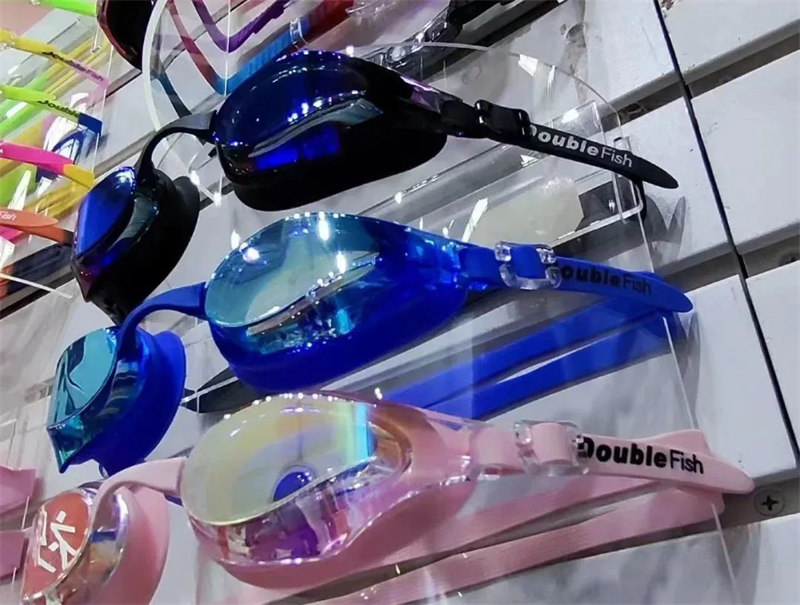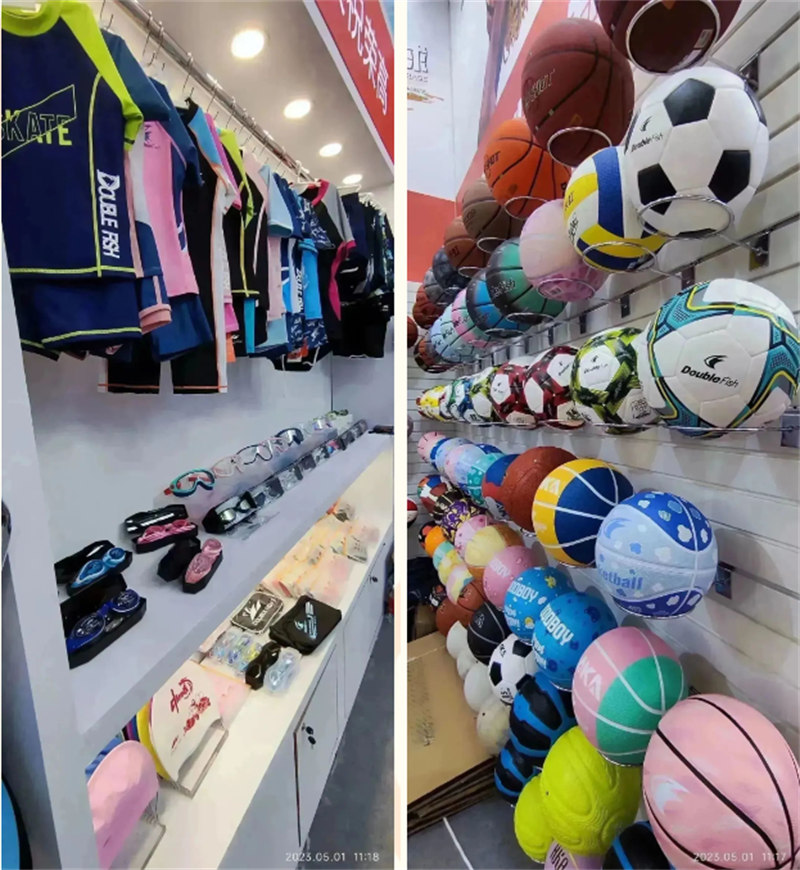 Part of the products exhibited in the Double Fish Sports sub-exhibition area
3.Double Fish Sports Encounter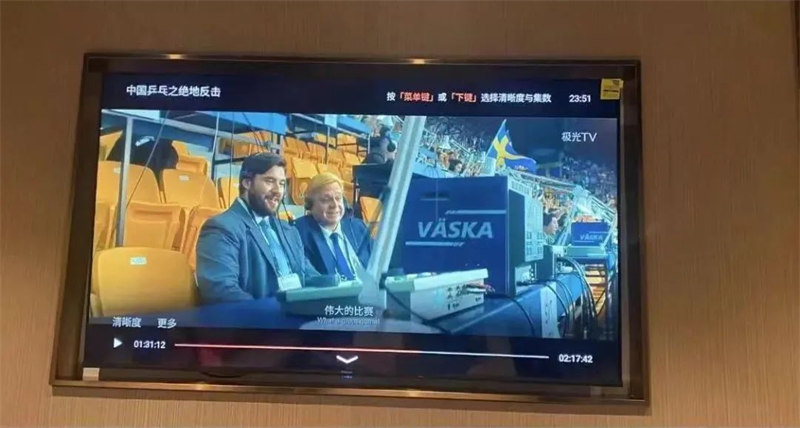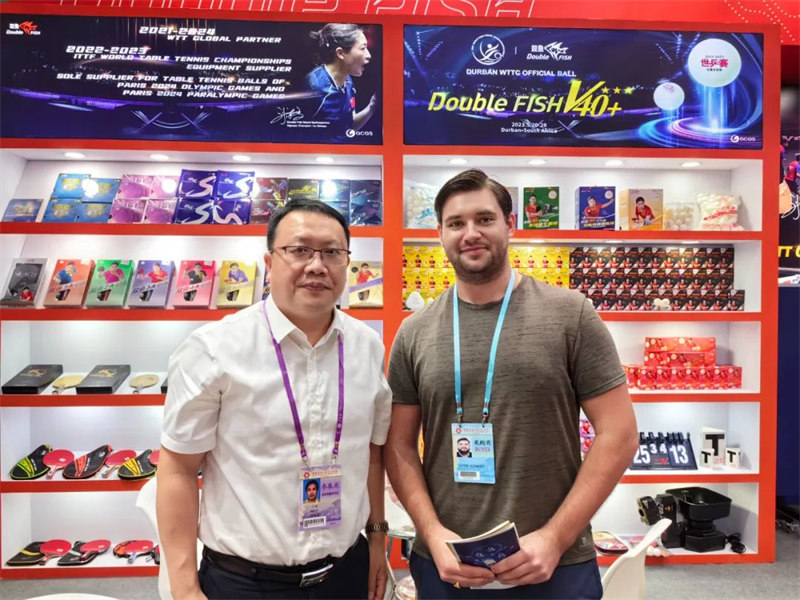 In the Double Fish exhibition area, a guest from Sweden had a pleasant conversation with the person in charge of the exhibition area.

It turned out that he had participated in the filming of the movie "Chinese Ping Pong". Participating in the Canton Fair this time, he went straight to the Double Fish Sports exhibition area and successfully "reunited" with Double Fish Sports.


Double Fish "Chinese Table Tennis" joint table tennis racket set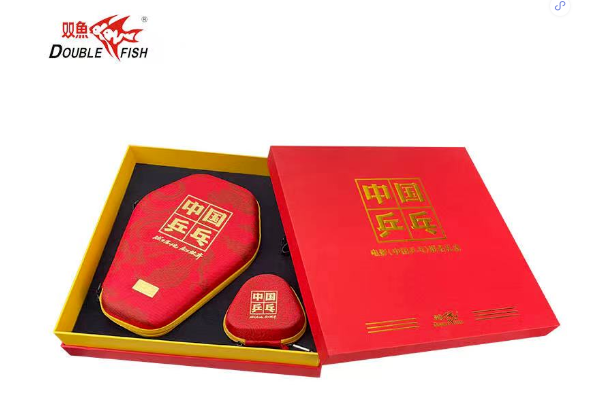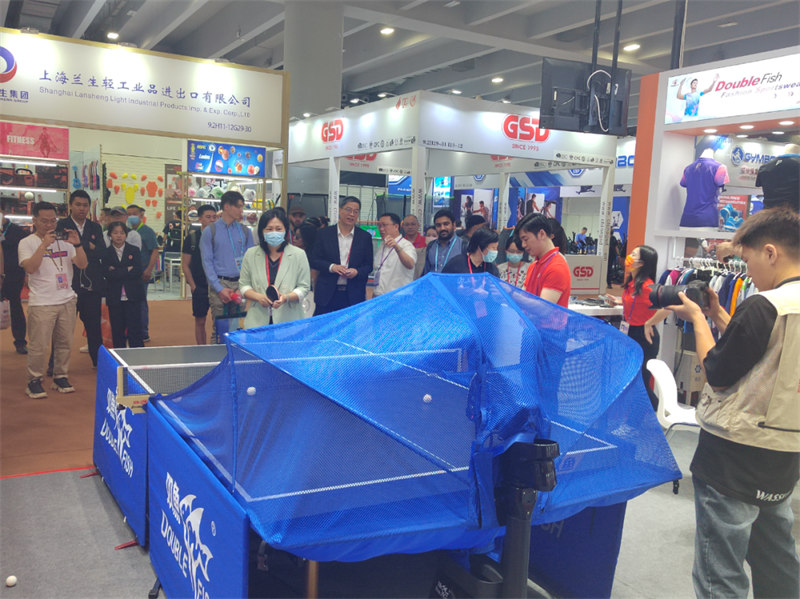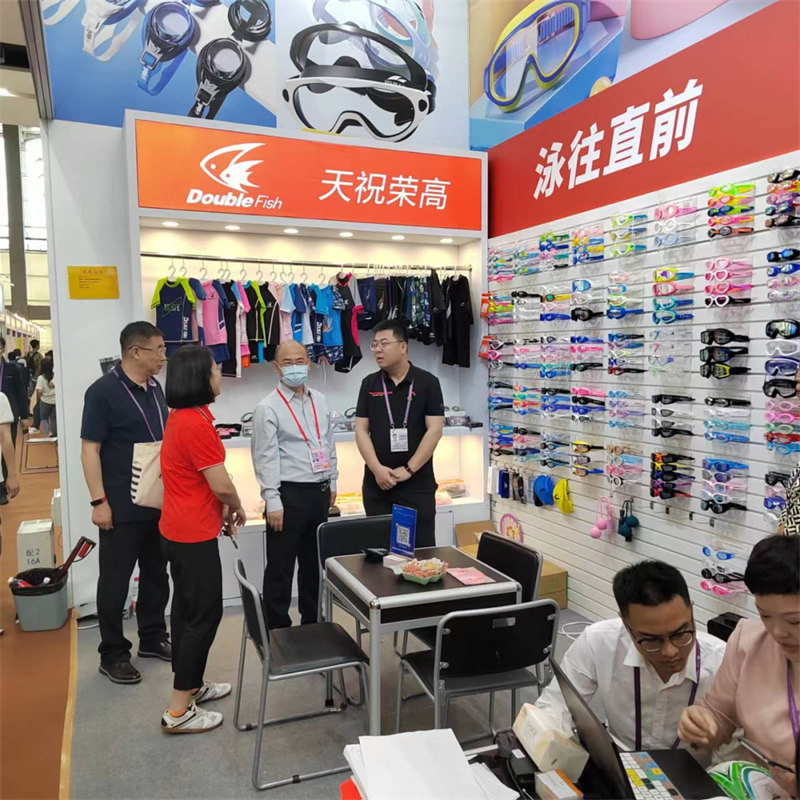 During the exhibition, a number of leaders came to the Double Fish booth to guide the work and experienced the Double Fish ball machine products.