On April 18, Melvin Maldonado, a member of the National Leadership Committee of Venezuela's Unity Socialist Party, vice chairman of the Committee's Council of Ministers and Minister of Youth and Sports, led a delegation to Guangzhou Light Industry Group Double Fish Company to carry out research work. Zhu Yingyi, Deputy Secretary of the Party Committee of Guangzhou Light Industry Group, Wang Xiaodong, Chairman of Doublefish Company and other team members participated in the research activities.
Maldonado and his party visited the product exhibition hall and cultural hall of Doublefish, and experienced the AI intelligent table tennis teaching robot. They highly affirmed the development of Doublefish in recent years and the performance of the table tennis equipment of Doublefish.
Wang Xiaodong reported on the development of Beas in recent years, innovative measures and mid-to-long-term development ideas. Maldonado praised Doublefish for its new vitality and outstanding business momentum, and hoped to deepen sports exchanges and promote friendly cooperation.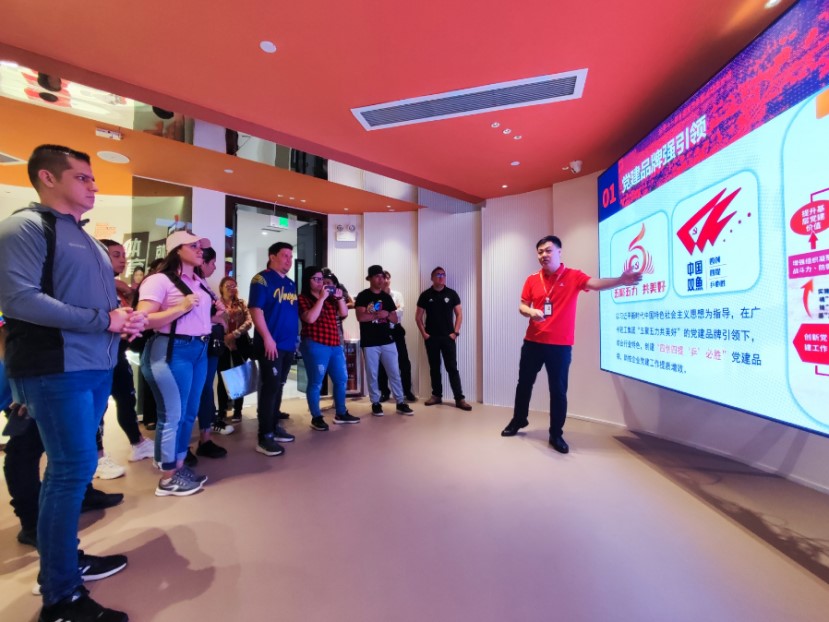 At the end of the exchange, Maldonado started a ball table duel with Wang Xiaodong, which was wonderful.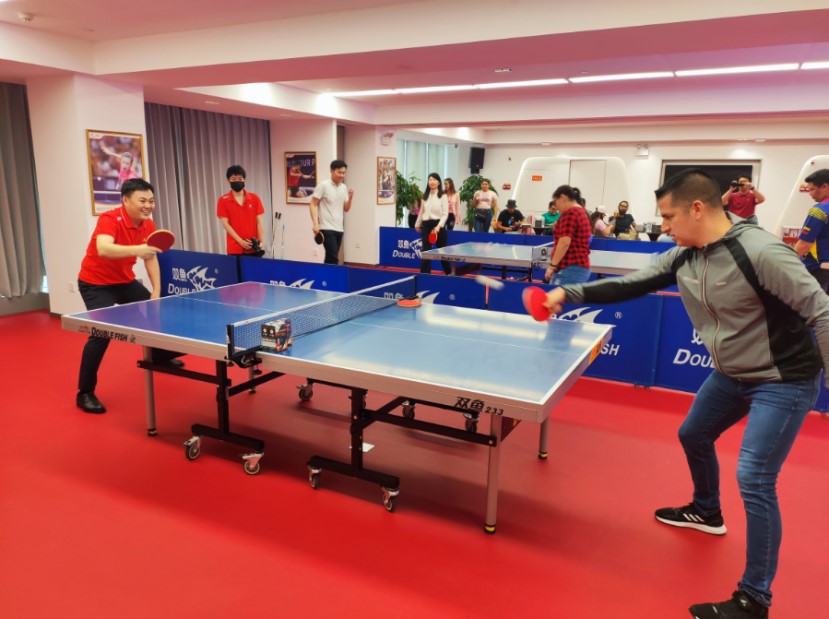 From 1971 to the present, the ping-pong diplomacy known as "the small ball turns the big ball" has gone through more than 50 years. As a promoter of the "national ball" culture, Doublefish Sports has been committed to spreading the "table tennis culture" to the world and promoting table tennis exchanges. Reception for the 30th Anniversary of Sino-U.S. "Ping-Pong Diplomacy", "Ping-Pong Friendship Match in Commemoration of the 30th Anniversary of Sino-U.S. The Chinese table tennis delegation entered the 45th Anniversary Friendship Exhibition of the United Nations, etc., all using Doublefish table tennis tables.
It is in the "encounters" again and again that the meaning of "ping-pong diplomacy" is interpreted. Just as "you come and go" on the table tennis field can be more exciting, and "you chase after me" can make progress together. Doublefish Sports will create more "encounters" and "you come and go".