Double Fish Popular Science
With the development of major events, many football enthusiasts have already been unable to hold back their own boots and are ready to gallop on various natural and artificial green fields.
Choosing a pair of suitable football shoes is the material and length of a learning football sneaker nails. The ability to determine what kind of lawn is suitable for shoes is more prominent.
| | | | | | |
| --- | --- | --- | --- | --- | --- |
| Sole style | Name | Features | Advantages | Applicable place | Applicable scenarios |
| | Globe long nail/firm group | resin TPU material has strong hardness and long shoe nail length | Strong grasp, obvious feedback of fast -changing feedback, and handsome observation | natural lawn | official game of natural lawns (National Youth Games Football Project) |
| | glue short nail/Artilical Group | Holding some resin TPU Materials to make more nails | Emphasize the balance of the change to flexible and the start speed of the ankle protection | Artificial rubber grain lawn | Short natural lawn of the domestic official flying tray (Hangzhou "Three Persons" 3V3 Flying Disk Race) |
| | metal long nail/soft group | Metal material manufacturing nails less | Grasping strength is super strong | Natural lawn | Football Professional Competition (FIFA World Cup) |
| | glue short nail/hard group | The characteristics are slightly longer than AG, slightly softer and shorter than FG | Grabbing, changeable ability, and start -up speed balance have a certain protection ability for the ankle | The harder natural lawn/artificial lawn | Most of the domestic amateur competitions (the Chinese Football Association Amateur League) |
| | Ni Rong bottom/in & ic [Indoor] | Non -slip without marks rubber soles, No nail | fashion, Take into account the hard ground competition | Cement, plastic, wooden floor | Street football, indoor football |
| | glue short nail/mulit group | Ranking is dense, Moderate length and hardness | Good balance performance | Artificial lawn | Training and competition dual use |
| | glue broken nail/turf | Resin TPU material manufacturing is short and densely discharged | The outsole has a certain cushional ankle and foot protection in the middle of the rubber material, and the cost -effectiveness is high | The harder artificial lawn/sandstone land | Football training and competitions of various venues |
There are many diverse nails, and the sneakers on the market are even more beautiful. Which pair is the king of cost -effective?
Double Fish Recommendation: (DOUBLE FISH) DF-1001 football shoes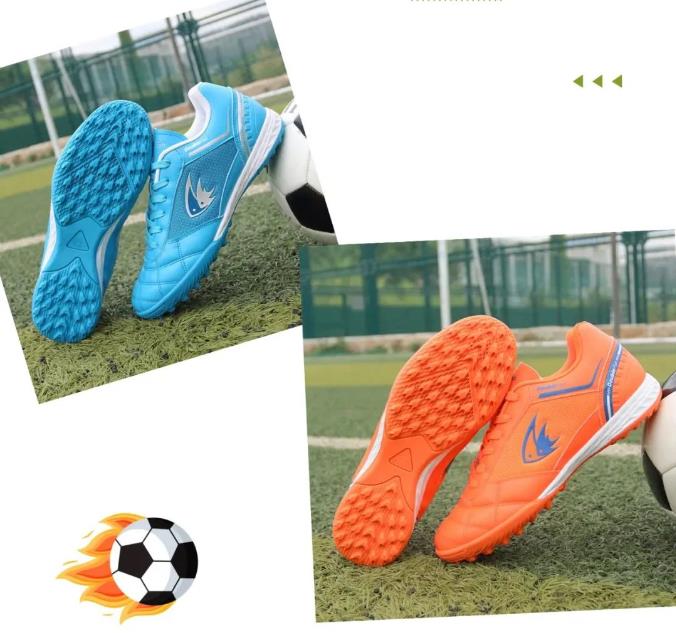 The upper is made of good kick -resistant skin, transparent, flexible, light, and enjoy the passion of the court.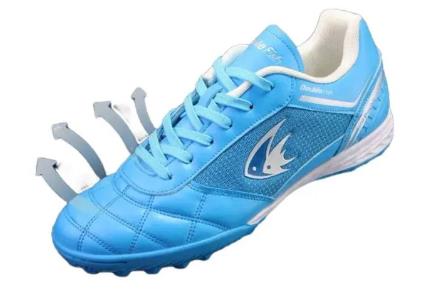 The wear -resistant rubber bottom, non -slip texture design, TF broken nail densely distributed, easily galloping major stadiums.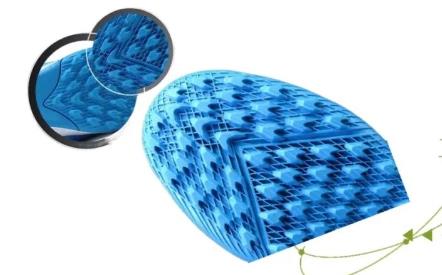 After firm wrapping, heel the ankle health and easily complete the challenge of the court.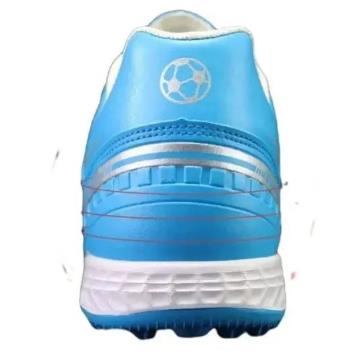 Landlines and magic stickers are two -tube to adapt to different habits of wearing and off.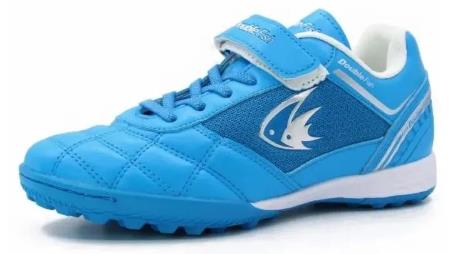 Hurry up and put on DoubleFish DF-1001 football shoes to conquer the green field together!