As a domestic brand with a profound history, Double Fish is naturally here to show off the excellent quality of Double Fish - the opportunity has come again!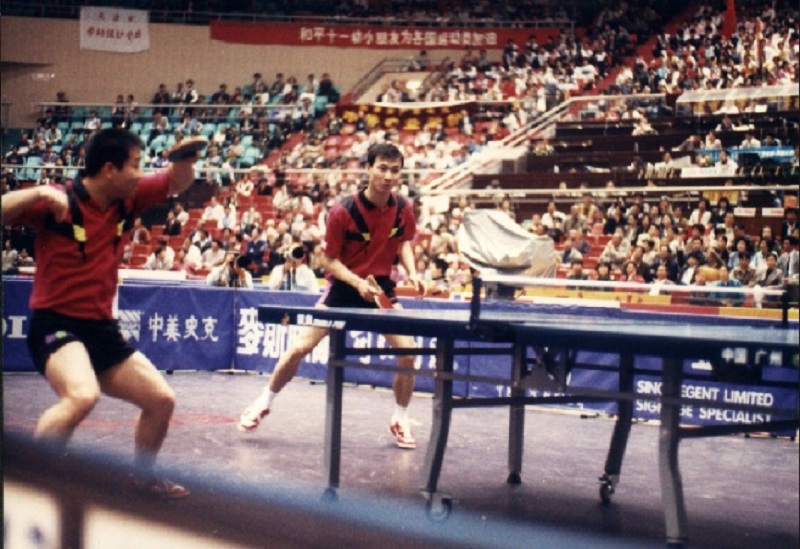 From debut

To serve the world

Double Fish ls Proud to Be Chinese Domestic Brand

From 1995, when Double Fish table tennis series equipment debuted at the Tianjin World Championships for the first time, to gradually becoming a world-class supplier with international credibility, Double Fish has taken one step at a time, showing the elegance of Chinese brands to the world.

Facing international sports brands that started earlier and have strong strength, Double Fish also has its own "hard power". In the past two decades, Double Fish has provided table tennis equipment for many major international events such as the 2008 Beijing Olympics and the 2010 Guangzhou Asian Games. Until this year, Double Fish has been the global partner of the WTT series of events and has become the quality first choice for many world-class competitions.

Along the way, Double Fish has accompanied China's table tennis to become stronger. The quality of China's Double Fish has been recognized by the world, and Chinese sports brands have carved out their own world in the world.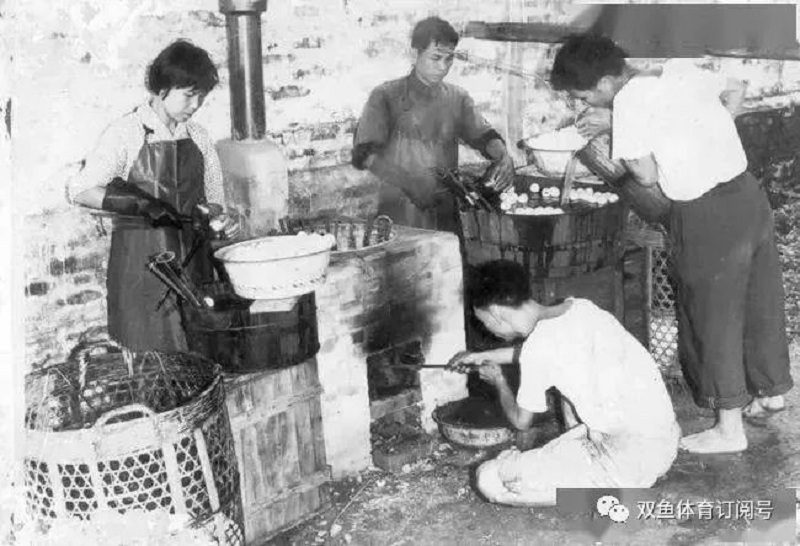 From "boiled glutinous rice balls"

to automated production lines

It's not easy to buy domestically produced Double Fish

From scratch, Double Fish took more than half a century to grow from a small factory.
In 1954, the first group of Double Fish people manufactured the first generation of Double Fish table tennis equipment at the Chenggong Table Tennis Factory with only three tools: a hand drill, a vise, and a bellows. Due to limited conditions, the workers jokingly called the puffing process "boiling glutinous rice balls."
With the determination to stand on the world stage, Double Fish worked hard on technology. In 1975, Double Fish successfully developed my country's first hard table tennis ball. In 1979, the Double Fish brand hard "Samsung" table tennis balls produced in Guangzhou were approved as balls for international competitions.
Today, Double Fish Sports already has a world-leading table tennis equipment production line. Domestic products are no longer substitutes for big brands, domestic Double Fish products are truly international brands.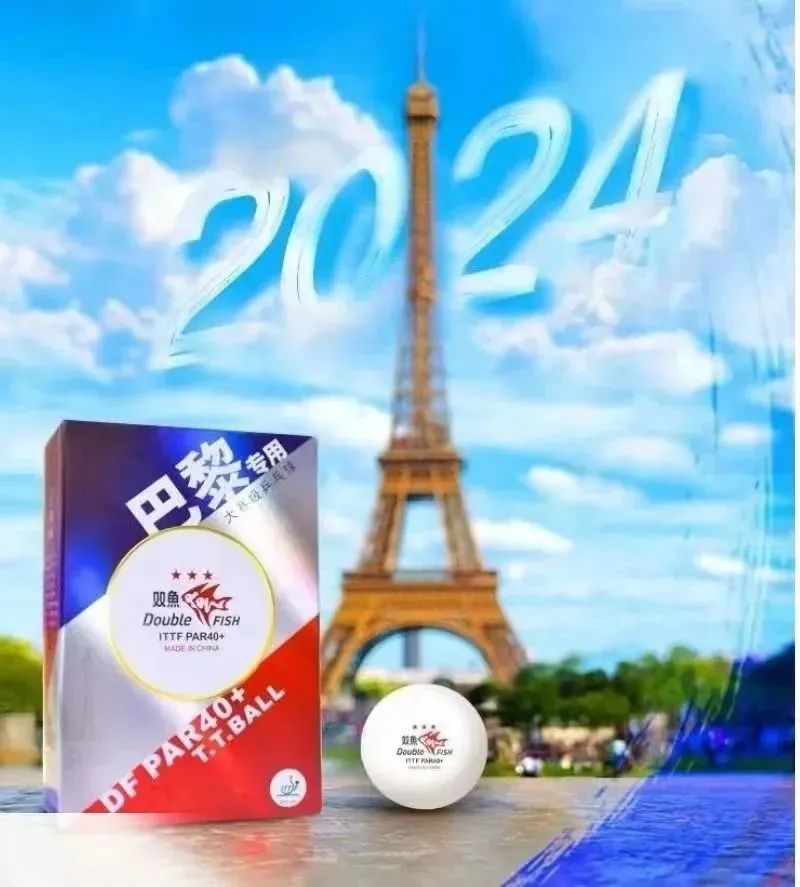 Easy to use and not expensive

Double Fish will appear

Paris arena

Along the way, Double Fish continues to pursue excellence. The quality of Double Fish products is well-known and recognized nationwide and even around the world.
Next year, Double Fish will once again be on the Olympic stage to escort the competition and show the hard power of domestic brands!
The "Double Fish Paris Tournament Special Ball" which embodies Double Fish Sports product technology is now on sale in the official mall! For only 0.75 "Western Dollars", you can buy the same table tennis ball as the world's top table tennis players! what are you waiting for? Action is worse than excitement!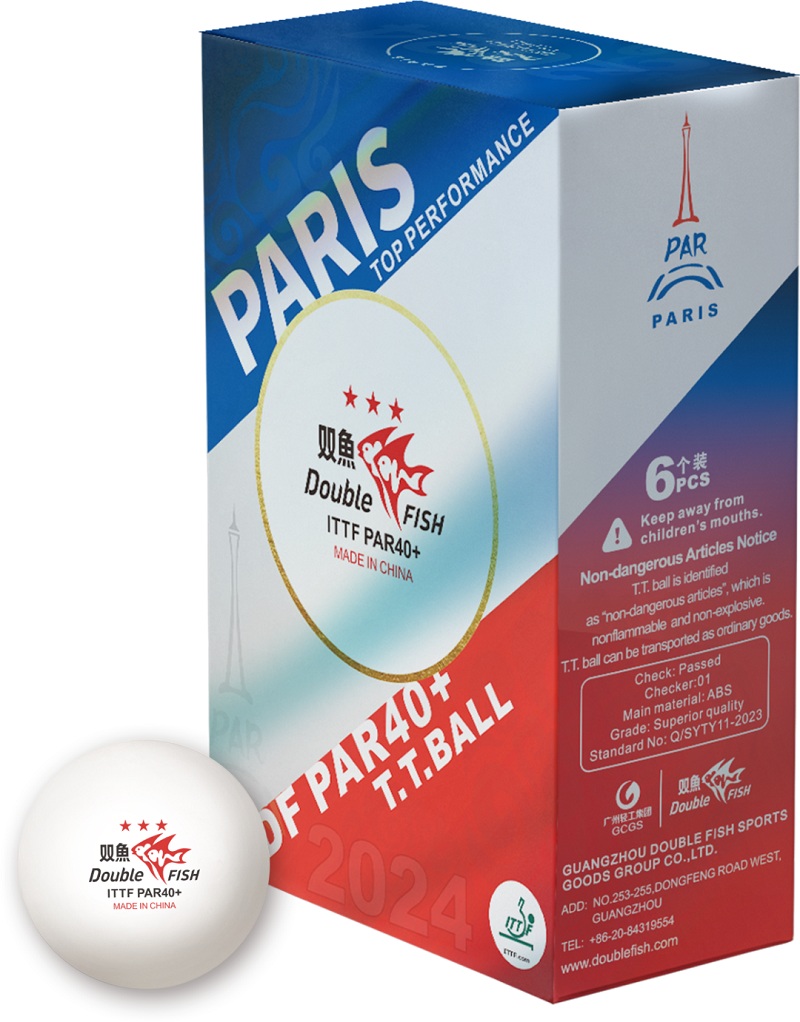 It has never been easy to build a domestic brand, but we have our own pride. Double Fish Sports, a time-honored domestic brand, started from scratch and has set many industry No. 1s.
Travel across China from the Pearl River to the world. Double Fish Sports interprets legends and creates a mark of the times for domestic products.